Prayer for Forgiveness:
Forgiveness is what we need at some point of our life. When we realize that we have spend our precious time in doing sins and transgressions. Then it is the right time to make prayer for forgiveness.
Forgiveness and repentance:
To err is human. It is the nature of human that he commits mistakes. But at some point in his life he realizes that he is not fulfilling the purpose of his creation and is wasting his whole life in the sins and wrongdoing.
After repenting on what one has done in his life he must make prayer for forgiveness for all the sins he has done. It is important to keep in mind that we must ask forgiveness from Lord and the people around us if we have ever hurt them intentionally or unintentionally.
There are many prayers in the bible. If one reads these by words and really means them then the Lord will forgive him. As the Lord accepts the silent prayers of pure hearts.
Here is a prayer by Dough Hardy:
"I'm so sorry for the way I am wasting the precious life you gave to me. Forgive me for living like a selfish……..thanks to Jesus who took me from death to life and darkness to light".
Forgive others and ask forgiveness:
When you repent over your wrongdoings it is the time to ask forgiveness but it is important to ask forgiveness from people to whom you have done something or ever hurt them intentionally or unintentionally. When that person forgives you the Lord also forgives. Hurting others is a great sin. You can reconcile yourself if your repentance is genuine. Making prayer for forgiveness heals hearts deeply. Forgiveness suffuses our lives with love and affection.
Ask forgiveness and get a new life:
First of all think that are you ready for forgiving others what they have done with you because prayer needs purity of heart and after forgiving and forgetting the other's deeds your heart is purified then ask forgiveness  from Lord. After making prayer for forgiveness you will feel calm and satisfied as you have got a new life. Make prayer with believe of acceptance of your prayer.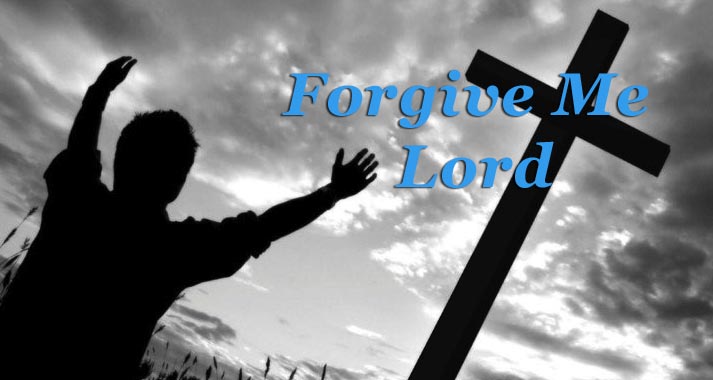 Steps for the prayer for forgiveness:
Making a prayer for forgiveness requires some conditions to be followed these are as follows:
First make sure that you are repenting over your wrongdoing.
Believe that the Lord will forgive your all sins if your repentance is genuine.
Forgive others for all the wrong things they have done with you.
Then ask forgiveness from the Lord.
Ask forgiveness for them too.
Forgiving is actually forgetting so forget the wrongs of the others.
Ask the Lord to increase your faith.
Spend time in prayer daily. Try to increase the amount of time being spent in praying.
Make intention of not repeating the wrong deeds.
Let the repudiation, hurt feelings go while praying.
Try to eliminate the hold of devil from your life.
Check this also: