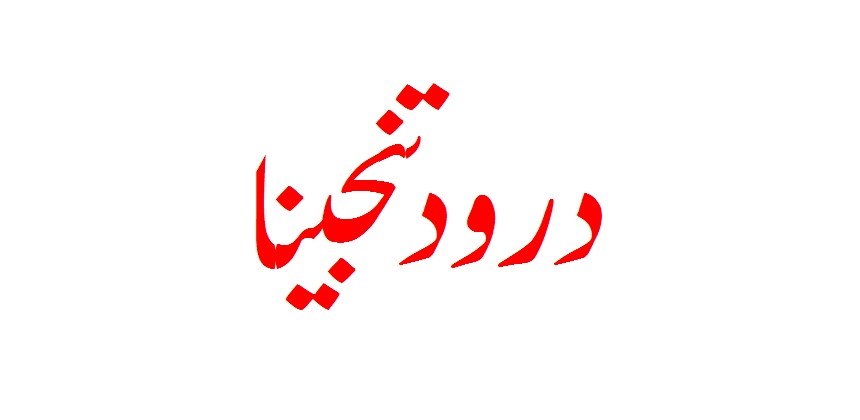 Darood Tanjeena:
Are you looking for the Darood Tanjeena benefits and wazaif? Here you will get the complete information about the subject.
Darood e Tanjeena is the best cure of all ills/plagues/diseases and all calamities/difficulties/hardships of this world.
Moreover, Darood sharif is basically an Arabic verse through which Muslims send a prayer or Salam to their beloved Prophet Muhammad (PBUH).
It has a lot of value in Islam since it has been taught as a way to express love and respect towards him. Reciting these hold great blessings for Muslims.
According to a hadith (sayings of the Holy Prophet Muhammad (PBUH)), the first person to meet him on the day of judgment will be the one who recited the maximum number of darood shareef in his life.
Durood-e-Tanjeena Importance:
One of the most popular Durood shareef recited by Muslims all around the world because of its religious importance is Darood-e-Tanjeena. It is narrated that once a pious man Shaykh Moosa Jarir (RA) was taught this darood shareef by Prophet Muhammad (PBUH) in his dream while he was on a sinking ship.
It is said that he taught this darood to all his fellow men and after reciting it for three hundred times collectively, the ship got out of the turbulence and sailed peacefully for the rest of the journey.
Darood-e-Tanjeena wazaif are one of the rare recitations that are unanimously agreed upon by a lot of religious scholars. It is highly recommended in times of difficulty. It is even advised to be recited by a large number of people in a particular gathering for a common hardship.
Darood Tanjeena Image:
Darood-e-Tanjeena in Arabic and English is given below with image. Recite Darood-e-Tanjeena in English if you are not read Arabic.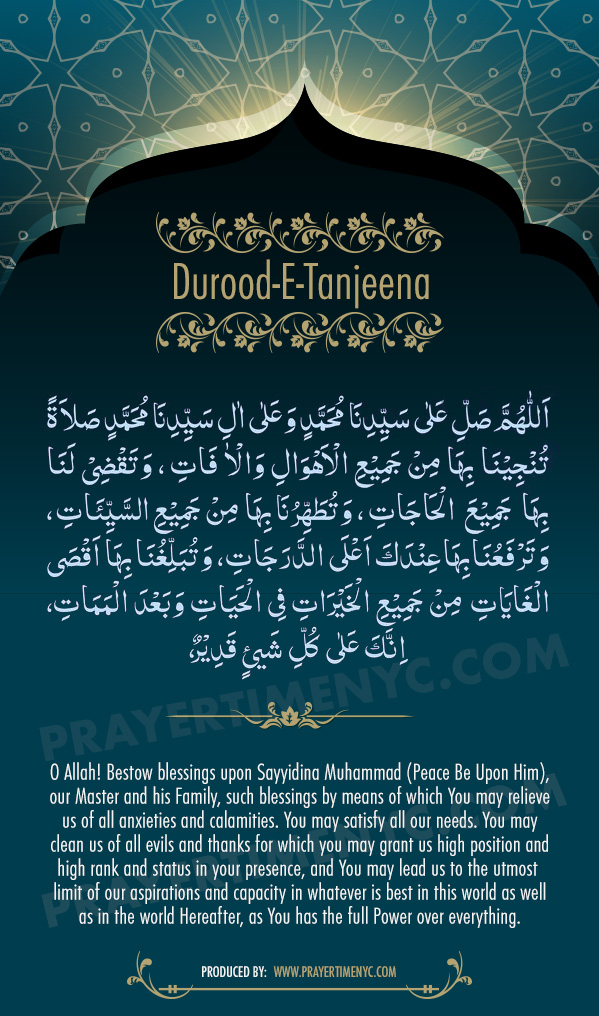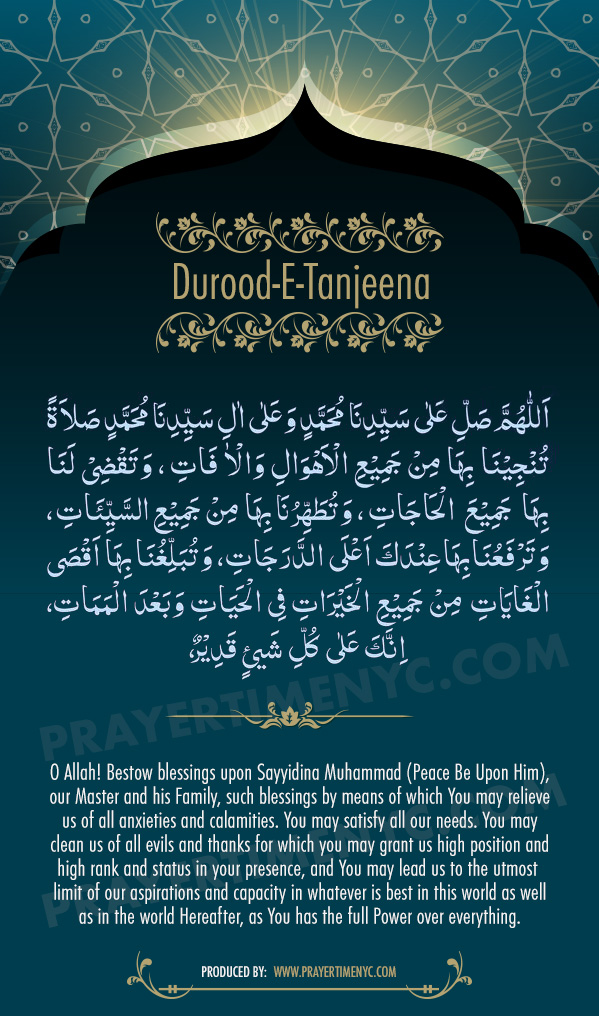 Darood-e-Tanjeena Benefits:
Ulamas all around the world agree that it is a wonderful cure for all illnesses, hardships and even black magic. Darood-e-Tanjeena benefits include the protection from all kinds of evils and calamities. You can also recite this durood shareef with the hope that all your prayers will be fulfilled.
Moreover, its recitation can bring you higher status and position in this world and the world hereafter. Most importantly, however, you will get great rewards and ajr for reciting it daily.
Darood Tanjeena Wazifa:
Darood tanjeena full should be recited in the state of wudhu in a clean place with clear intentions of the need behind it. Some ulama suggest that Darood Tanjeena Wazaif should be recited 1000 times at difficult times. On the other side, as per other scholars, you may recite it 70 times every day to get the solution of all your problems and difficulties.
You may include this Darood e tanjeena wazifa in your daily routine such that it should be recited 3-4 times after every fard namaz. It will help you stay away from any illnesses and problems In Sha Allah.
If you want to recite a high count of darood for a specific purpose, you can recite with a larger gathering of people. After all, there is barakah in jamah. In order to get rid of jinn or black magic, this darood tanjeena should be recited thrice and blown on the water, which should be drunk and sprayed all over the house.
Conclusion
Ayahs of the holy Quran, Ahadith and the scholar's advice have a cure and solution for every problem. If Prayed with respect, hope, and utter faith, it will always help you in times of need and otherwise.
Personally, I have experienced that if you pray Darood-e-Tanjeena in odd numbers before and after making dua, your prayers are accepted.