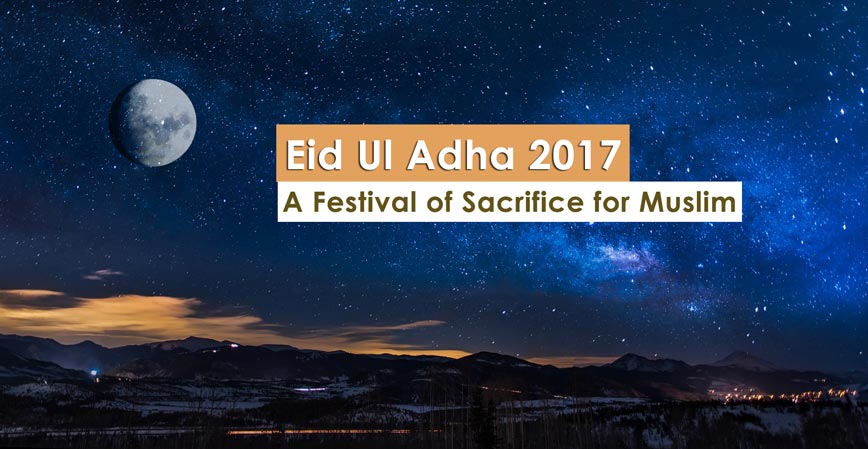 Eid-ul-Adha 2023 UK:
When is Eid-ul-Adha 2023 UK date? Eid al-Adha in UK will begin in the evening of Wed, Jun 28, 2023 – Thu, Jun 29, 2023..
Eid-Ul-Adha, also known as the Feast Of Sacrifice in the United Kingdom by the Muslims, is celebrated every year in the Islamic month of the 10th ZulHajj.
In this festival of Muslims, a sacrifice of some specific animals(Goat, Cow, Camel) is required in order to remind the reluctance of Hazrat Ibrahim (A.S) to sacrifice his son to Allah.
See Also: Most Famous Eid ul Adha Greetings
Classification of Animals:
Moreover, this sacrifice of animals marks the end of the pilgrimage (Hajj). Only a few animals can be slaughtered. They include Sheep, Goat, Cattle, Buffalo, Cows and Camel. All these animals are those which are Halal.
Background of Eid-ul-Adha:
It is a Muslim festival that celebrates this event as a reminder of the total submission of Hazrat Ibrahim (A.S) to Allah who became ready to sacrifice his son on the command of Allah.
However, Allah Almighty showed his messenger a miracle of replacing the son of his messenger with a Cattle. Since then, Muslims celebrate Eid-ul-Adha by performing the sacrifice of a Halal animal.
Celebration of Eid-Ul-Adha in UK:
Many Muslims of the UK celebrate this feast festival by gathering after the Eid prayer which is performed in congregation in a Mosque.
Muslims also perform the sacrifice of animals which is mostly distributed among the poor and the needy, and some of the relatives.
Moreover, in often places, there is a traffic jam outside the mosques on the day of Eid ul Adha.
There are no restrictions upon Muslims to celebrate in the way they want to.
Conclusion:
Being a non-Muslim country does not mean that Muslims will always be suppressed by the non-Muslims. This concept of people is clarified by the action of the United Kingdom government.
Therefore, Muslims can make all the preparations for Eid-ul-Adha 2023 UK with free will.