Eid ul Adha Greetings – The Sacrifice Feast:
Eid ul Adha is known to be the second of the most celebrated religious holidays all around the world for Muslims. However, Eid ul Adha Greetings 2o23 are also the most important thing after the sacrifice of the animal, on this occasion. It is a 3-day celebration for the Muslims.
This Eid ul Adha is in honor of Ibrahim (AS) for sacrificing his own son, his own blood, for the sake of Allah. This is known to be a submissive act for Allah's command.
However, as Allah accepted Ibrahim's (AS) sacrifice and miraculously placed a sheep in the place of his son by ordering the angel Gabriel (Jibra'il). It is this angel who placed the sheep where Ismail (AS) was to be sacrificed.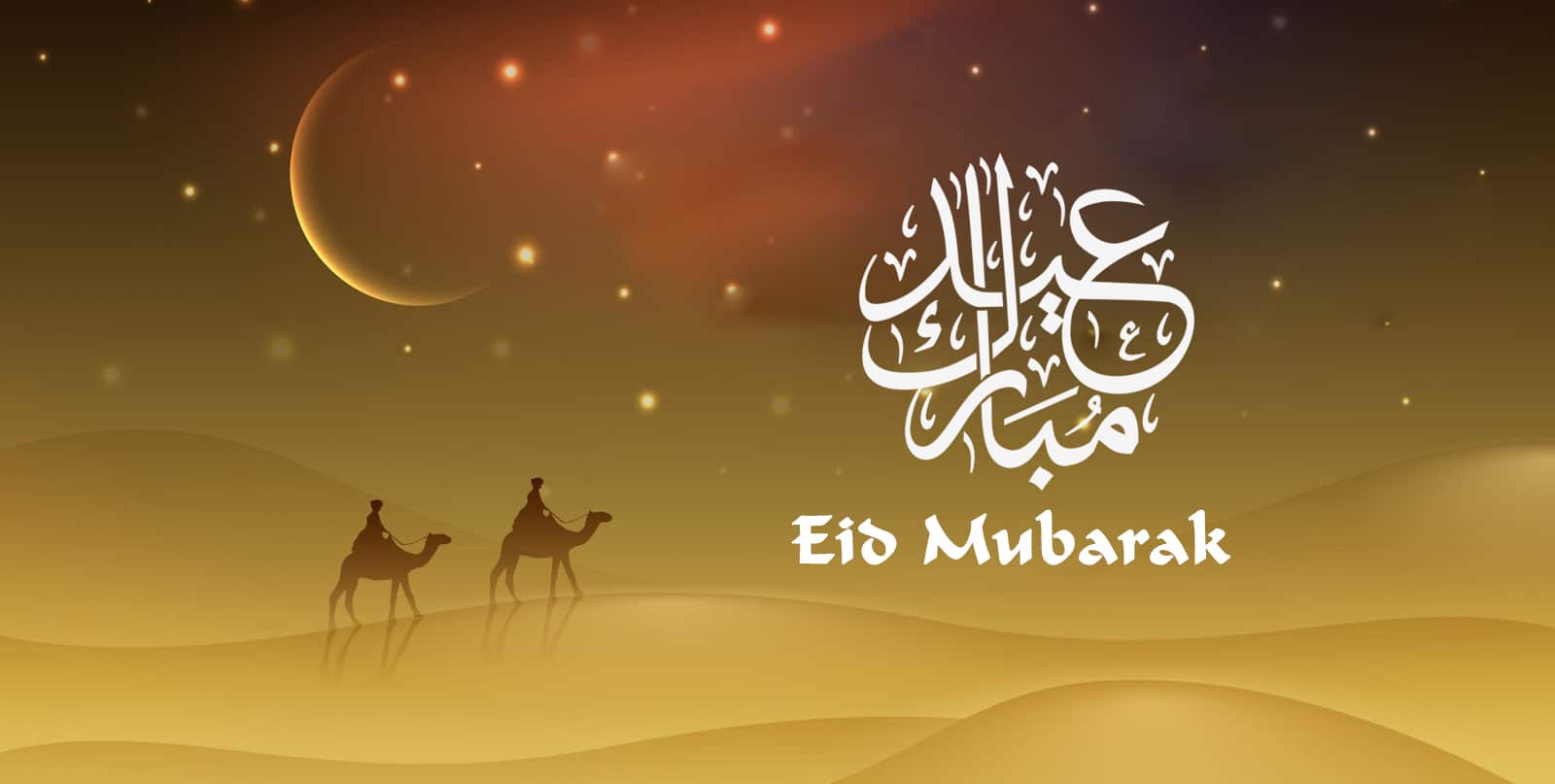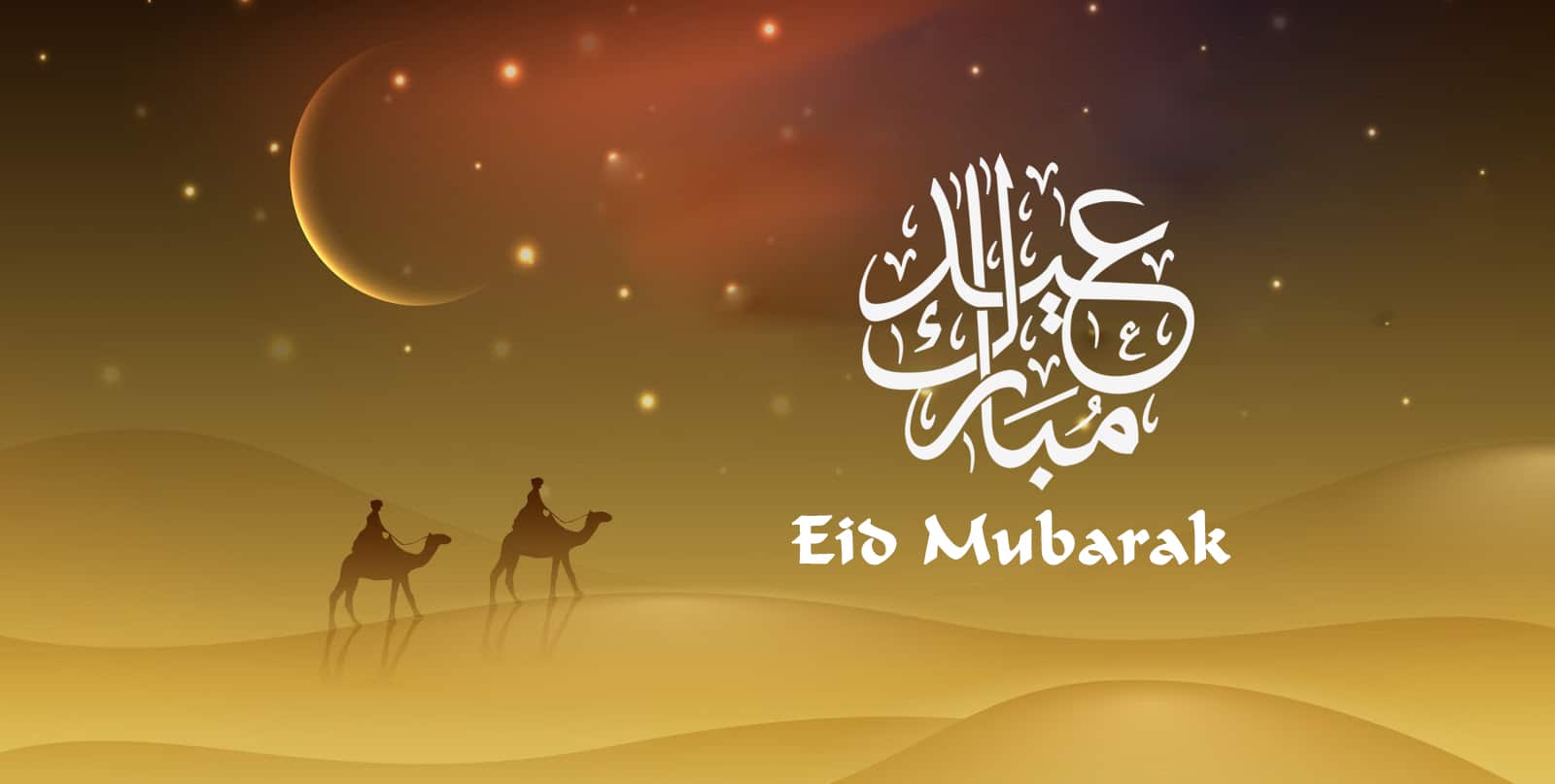 On this day, people mostly meet and greet each other at the mosques. Like if you live in a society, you meet and wish 'Eid Mubarak' to the ones present at the mosque for Eid prayer.
After that, when you sacrifice the animal, you especially visit your relatives or friends to give them their part of the meat. Moreover, distributing of the meat is a tradition for this day and it is a part of the Eid ul Adha Greetings/Eid ul Adha Wishes that one must visit their relatives to give meat.
Other than that, some people also exchange gifts on this day as a symbol of love.
Mostly, men greet each other on this day by hugging. This occasion is special in this sense that people who have not met each other in a while, meet and spend time together.
Moreover, barbecue parties are also arranged of the sacrificed meat at night. Special dinners and the family get together are arranged too. All the family spends these days together and they celebrate this occasion happily.
Eid ul Adha Greetings 2023:
You are awarded a bouquet of good deeds,
a vase of blessing,
a parachut of glad it dings
for eid ul adha "EID Al Adha MUBARAK".
May the blessings of Allah fill your life with happiness
and open all the doors of success now and always.

"Eid Mubarak to You".
EID ul Adha Is An Event When We Share
Our Joys And Happiness With
Our Special Ones.
So On This Happy Event How
I Can Forget My Special Ones.
Accept My Hearteous Regards
And Congrats To U And Ur All Family Members
On the canvas of life, we often go off color,

but as long as people like you are there

to add the right shades,

life goes on to be a rainbow!

Eid Mubarak.
May on this EID Ul Adha

The Plate of your life is filled

With juicy Kababs & Tikkas topped

With Chatni of Happiness and

Covered with Salad of Love.
Earth can forget rotating,

Bird can forget flying,

Candle can forget melting,

Heart can forget beating but

I'll never forget to wish You "Happy Eid ul Adha"
Wishing A Very Happy Eid Mubarak

To You And All The Muslim Brothers

Around The World

Both Here And In Far Flung Places.

The Peace And Grace Of Allah Rest

Upon Your Shoulders And

Bring You A Contended And Very Happy Eid ul Adha.
The Eid uL Adha Greetings are very important because it is necessary to distribute the meat evenly among the relatives, so you have to greet each other happily and with love. People wait for these occasions anxiously.