Eid Milad un Nabi 2017 UK Date
Eid Milad un Nabi UK:
Eid Milad un Nabi UK (Mawlid, Milad–un-Nabi) is an occasion to celebrate the life of the our beloved Holy Prophet Muhammad(Peace Be Upon Him). It falls on the 12th or 17th day of the Islamic month of Rabi ul Awal. Some Muslims in the United Kingdom(UK) mark this occasion by fasting or with special prayers or conferences.
Prophet's Birthday 2017:
Prophet Muhammad birthday on Eid Milad Un Nabi UK 2017 is on Friday, December 1, 2017
Eid Milad un-Nabi UK Charts:
Eid Milad-Un-Nabi (12 Rabi ul-Awal 2017) UK charts follow:
| Day | Date | Year |
| --- | --- | --- |
| Tue | Jan 14 | 2014 |
| Sat | Jan 3 | 2015 |
| Thu | Dec 24 | 2015 |
| Mon | Dec 12 | 2016 |
| Fri | Dec 1 | 2017 |
| Wed | Nov 21 | 2018 |
| Sun | Nov 10 | 2019 |
| Thu | Oct 29 | 2020 |
Prophet's Birthday Observances:
Regional customs or moon sightings may cause a variation of the date for Islamic holidays, which begin at sundown the day before the date specified for the holiday. While Islamic calendar is lunar and the days begin at sunset, so there may be one-day error depending on when the new moon is first seen.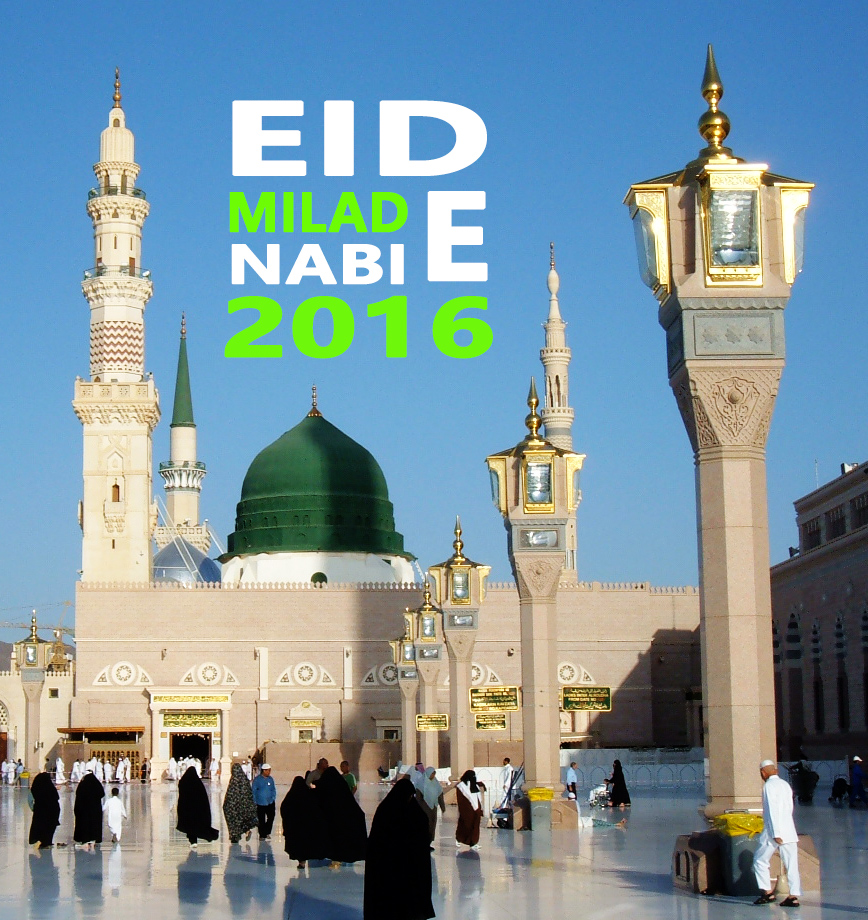 What Do People Do?
Well there are many Muslims in the United Kingdom (UK) may fast during daylight hours, say special prayers or eat a communal meal.
Eid Milad un Nabi celebrations are held in large mosques or conference centers in many towns and cities with a substantial Muslim population. These include:
Blackburn.
Glasgow
Halifax
Leeds
Leicester
London
Nelson
Oldham
Sheffield
Like Other communities organize coaches to enable their members to attend these events or festivals. The celebrations generally consist of lectures, speeches,  spiritual songs on the life of Mohammad and the Islamic lifestyle. Some events concentrate on telling the story of Mohammad's life to young children, as well as organizing for children to tell the stories.
Street parades may be organize and some of the celebrations may be held outdoors. Activities may last for a week or even the whole month of Rabi ul awal in some communities.
Many Muslims see Eid Milad-un-Nabi as an important time to learn about and reflect on Muhammad life. The lectures and speeches are often record and publish as pod-casts. Some communities broadcast the celebrations live via radio or Internet to so people can hear or watch them at home.  Authors often launch books or pamphlets on Islam. Many celebrations include stalls selling Islamic books, leaflets, clothing, prayer mats and other materials.
Public Life/ Eid Milad un Nabi uk:
Eid Milad-un-Nabi UK 2017 is not a public holiday in the United Kingdom.
However, some Muslim businesses and organizations may be close for part or all of the day or offer a reduce level of service. Parades may cause some local disruption to traffic.
About Prophet's Birthday in other countries
Quick Facts
Keep in remind  that Eid Milad ul Nabi marks the birthday of the Prophet Muhammad on 12 Rabi-ul-Awal.